We've tried to recreate the scene, but it hasn't quite worked.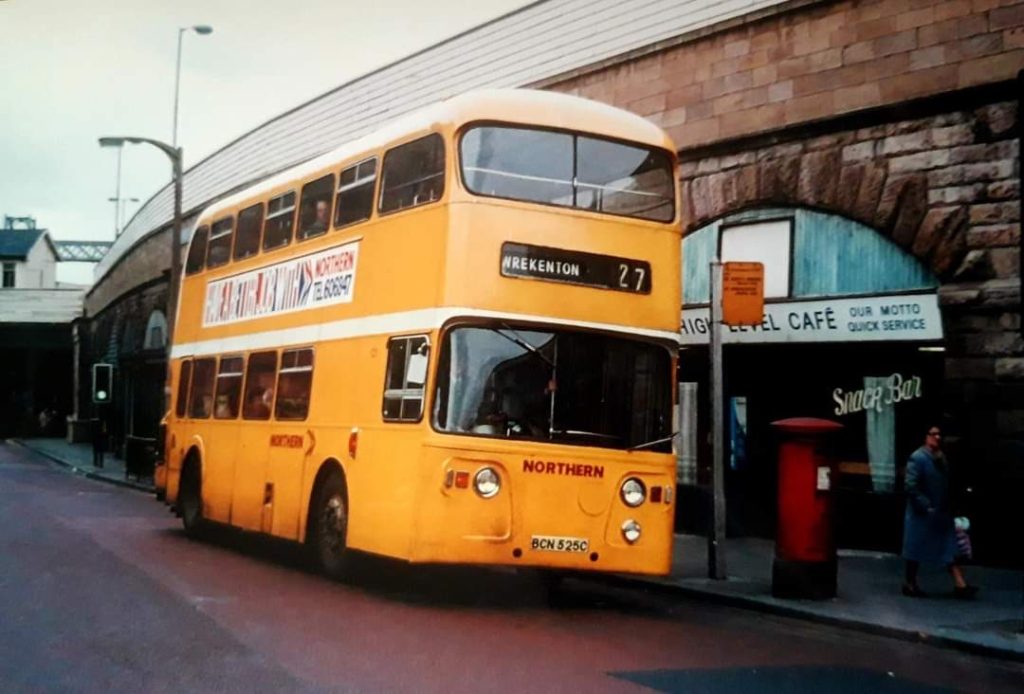 We couldn't quite get the angle right; we'll probably try again. When it's not raining.
Apparently, the Fog on the Tyne was written in the late 60s. The idea came while Mr Hull was on the upper deck of o bus outside what is now Microbus Gateshead.
Looking into the then High Level Cafe, while stuck in fog, one must assume that he saw people eating sausage rolls (could have been cake?).
There are rumours that the song was actually written in what is now the 'bus, but the bus story feels right.
Anyway, we're currently sitting in a not very sleazy micropub in Gateshead.